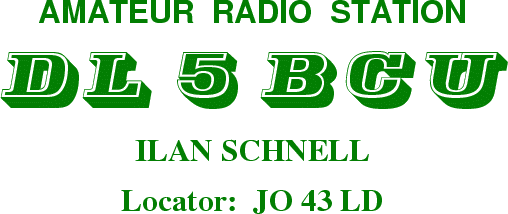 I received my amateur radio license in 1987 at the age of 15. First, my callsign was DG6BM, but soon I upgraded my license and received the callsign DL5BCU.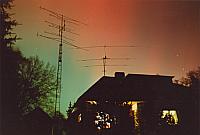 This picture was taken during an Aurora Borealis on November 17th 1989. It shows my parents home with the antennas. Mounted on the tower to the left are 2 x 17-element F9FT, 144 MHz, for Tropo, Aurora, ES and MS. In between are my dad's 4 x 21-ele F9FT for 432 MHz. On top of the house is the 3-element tribander for 20m, 15m and 10m.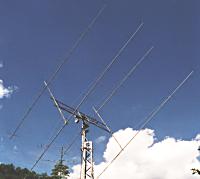 From 1989 to 1994 I was very active doing EME on 144 MHz. On the picture you can see my former 4 x 17-element DJ9BV array.
Here is my EME Logbook containing all EME-QSOs I made.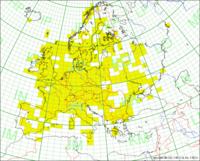 Here are two maps showing the sqaures I have worked on 144 MHz (direct and EME) in Europe and USA.
Presently, I do not have time enough to devote myself to amateur radio, but my father DL6BCT has.